Touchwood Models
Welcome to the Touchwood Models website. We are a small company specialising in collectors scale models of cars and boats that have been connected with record breaking from the dawn of motoring to the present day.
At Touchwood Models, we produce our own range of Record Models in 1:12, 1:43 and 1:76 scales.
We also supply models from other manufacturers that contain record subjects.
NEW RELEASES
The following models have recently been added to our website:-
AB Models
1932 Bugatti "Royale" Speed Record Car design
from a sketch by Ettore Bugatti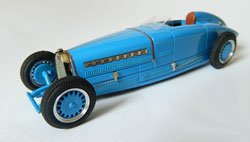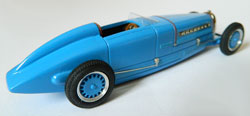 Dwindle
1965 Eelco Wee Eel VI Kit and Built Model
AML Miniatures
1921 Aston Martin "Bunny" Kit. 'Bunny' set 10 world and 22 Light Car records at Brooklands , in 16hr 20min driven by Sammy Davis, Kensington Moir and Clive Gallop.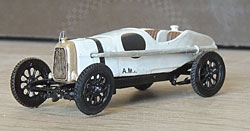 1923 Aston Martin "Razor Blade" Kit. Class Records were established at Brooklands for the standing start kilometre at 66.54 mph and the standing mile at 74.12 mph.
* * ON SALE ITEMS * *
The following models are currently on offer at SALE prices:-
Online Payments







If you wish to make a payment to us for one of the many models listed on the site, please contact us before doing so. This way we can set up the transaction for you whilst also ensuring that we have the potentially rare model in stock. If you have any queries about how this works or any other questions please also get in touch. (Contact details at the bottom). For reference our paypal username is stuart.delf@touchwoodmodels.com which is listed as Touchwood Models.
Updated Product Information
We are constantly updating the website as new models become available. See our various pages for more information & dont hesitate to contact us if you require any further information.