Bluebird K7 1:12 Scale
Length 660 mm. Beam 267 mm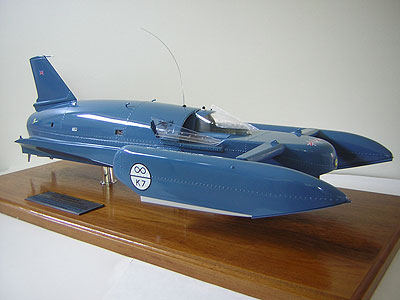 The parts supplied in this kit will build into a static scale model of Donald Campbell's K7 jet powered hydroplane as it appeared on the morning of 4th January 1967 minutes before the fatal crash that was to bring to an end 5 decades of Campbell record breaking.
The main hull, engine cover and sponsons are moulded in GRP and the detail parts and fitting are cast in resin.
Price : £195.00 GBP
Postage details:
1:12 Scale Boats

Kit

Built

UK Mainland

£ 16.50

-

Europe

Please ask for latest postal charges.

-

Rest of the World

-

Example build by Jamie Hageman
The following three images show the detail of a model built from this kit by Jamie Hageman. See how it was achieved in this video: https://youtu.be/Iku6hrW0tik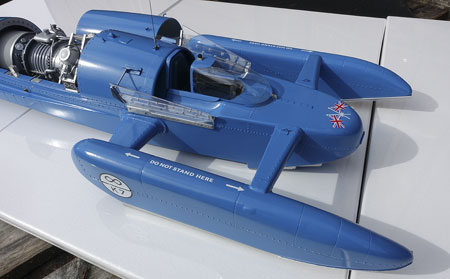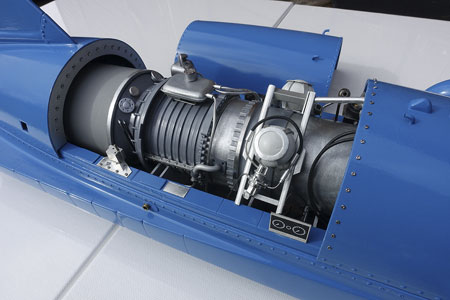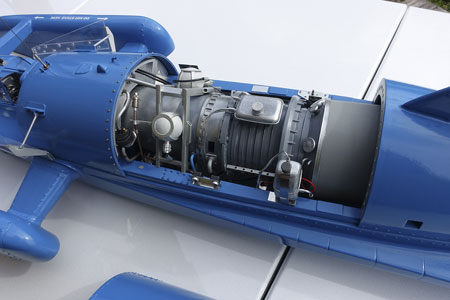 RC conversion by Richard Marsh
Although no parts or instructions are included, many customers have converted the kit to a Radio Control working model with spectacular results.
Take a look at this example in action: https://youtu.be/L7EunKW2AXY
A superb model recently built from one of our kits by Richard Marsh.