Miss America X 1:43 Scale

Miss America X was the last of Garfield Arthur 'Gar' Wood's Miss America's and with out a doubt the most impressive. It was 38 feet long, weighed 8 tons and was fitted with 4 2490ci Packard 1M2500 V12 aero engines, each equipped with 2 superchargers producing 1600hp - a total of 6400hp. Each pair of engines were linked to drive one propeller.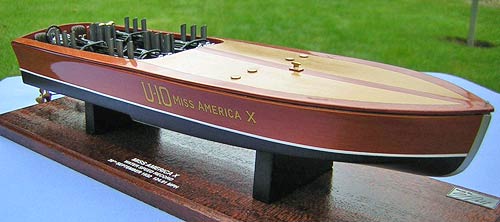 Imagine what it must have been like sitting behind the four engines with 24 open exhaust stacks!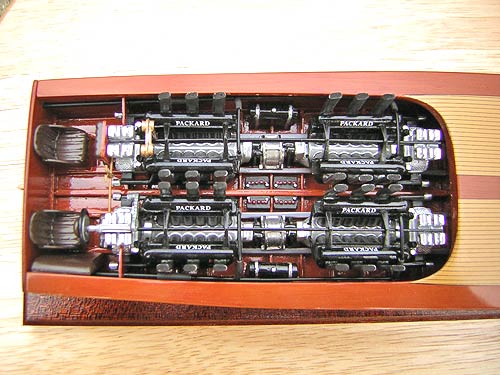 On the 4th September 1932 Gar Wood streaked across the Detroit River at 120 mph and successfully beat Kaye Don in Miss England II to retain the Harmsworth Trophy. Two weeks later on 20th September on the Revier Canal of the St. Clair River he raised the water speed record to 124.91 mph.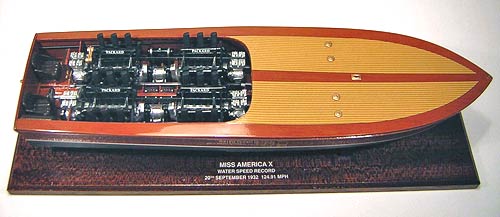 No Longer Available